Tattoos, Motorcycles and Art
Well-known through the motorcycle industry, Candice has tattooed at many events including the Sturgis Rally, Kernville Kampout, Babes Ride Out, The Litas - Blacktop Ramble, and IMS (International Motorcycle Shows).

Read More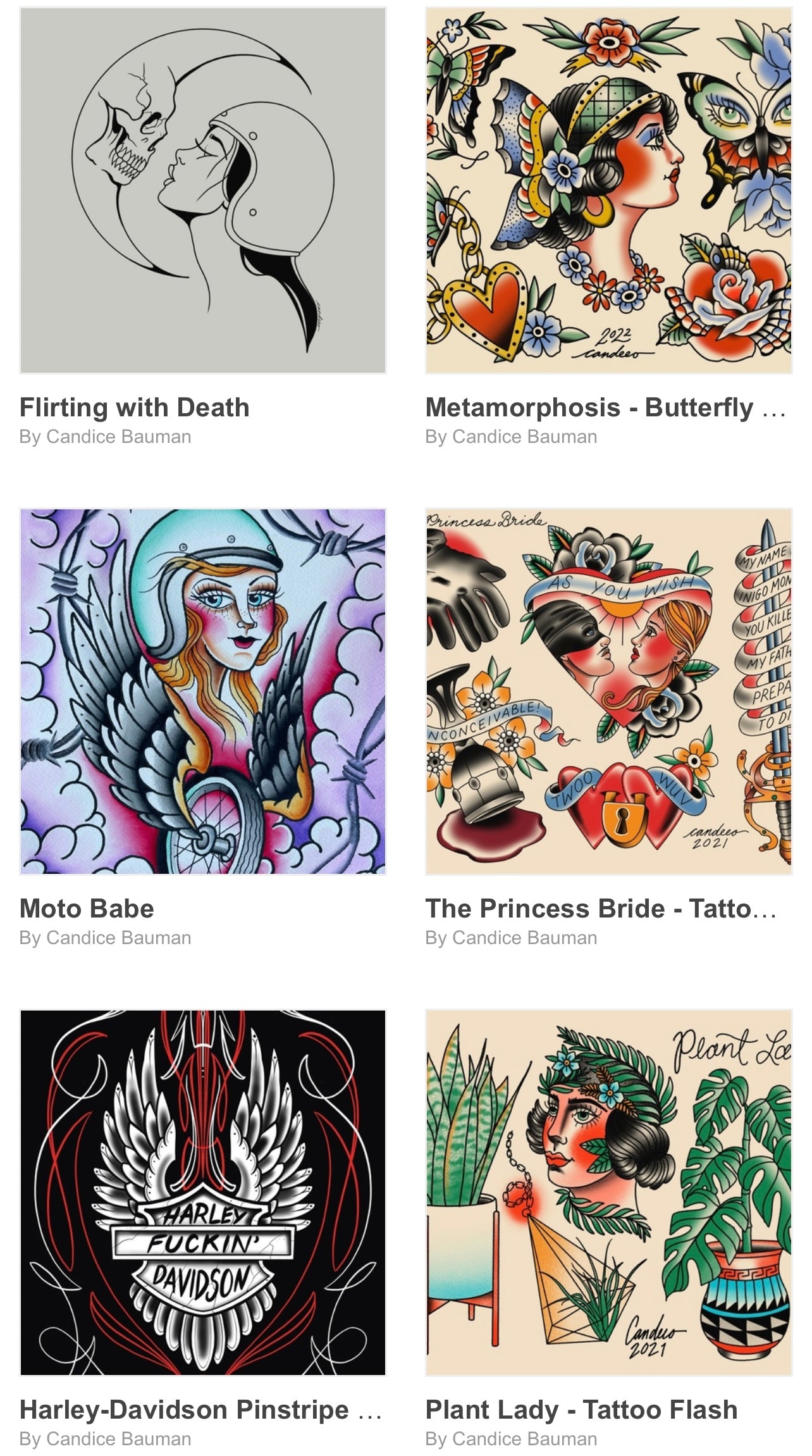 Gallery Quality Art Prints
Shop my InPRNT store for gallery-quality giclée prints. Different sizes as well as custom gallery-wrapped framing are available.
Shop Art Prints